OUTREACH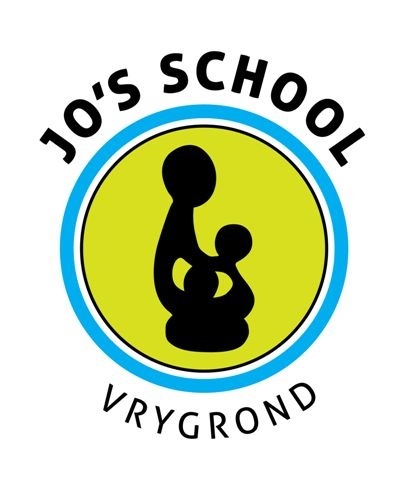 JackyBird Enterprises supports
Jo's School
(ECD Reg. No. C10733), a charitable preschool situated in the heart of 'Vrygrond' - believed to be the country's oldest squatter township - in Cape Town, South Africa. Jo's School's mission is to provide a safe and nurturing learning environment for up to 50 Aids-affected and vulnerable 3- to 6-year-olds.

Conceived by Yvonne Brown as a living tribute to her late daughter Joanne, the charitable preschool situated near Muizenberg is close to the hearts of all of us here at JackyBird Farms. By supporting the school with donations of food and sponsoring events we feel that the farm and its people, in some small way, contributes to providing an effective learning environment for these 50 small children, helping them to take that crucial first step onto the ladder of life.
The school, which opened in October 2010, provides its pupils with a full 3 years of preschool education as a solid foundation of knowledge and practical life skills upon which they can build when they later enter the public primary schooling system. To boost their learning and concentration capacity they receive a nutritious cooked breakfast, lunch and fruit snacks daily; these frequently cooked using produce donated from JackyBird Farms' harvests. And in the afternoons they are kept off the streets and cared for in a supervised secure play environment until collected in the evening.
100% of any and all donations to
Jo's School
- including that given by JackyBird Farms - go directly towards the education, feeding and care of the pupils. Generous donations received from private individuals and companies are critically important in extending the modest state subsidies received and enable Jo's School to deliver very effective, carefully designed and professionally delivered education that gives these marginalised children a real opportunity to start breaking free of the often utterly deprived living circumstances in which they are growing up; and, hopefully, to later become fully contributing members of South African society.
Jo's School is an initiative of the Jo Warrington Charitable Foundation, a registered charity formed specifically to nurture young Aids-affected and vulnerable children in South Africa.
- Association Incorporated Not For Gain; Reg. Nr. 2007/032937/08
- Public Benefit Organisation; Reg. Nr. 930031769


For more information or to arrange a personal visit to see the good work being done by
Jo's School
, contact Yvonne Brown on (021) 786-2242, 083 518 3751, email
info@joschool.org.za
.